Learn the language of wolves through stories and howls
The Howl of the Wolf is the Song of Nature in Harmony
What is it about the howl of a wolf that stirs the soul? Maybe it's that connection to the last great wildernesses we feel in their presence. Or the deep bond they share with their pack that reminds us that family is a universal language. Join us for an evening to remember. 
Program Highlights
Why do wolves howl?
This popular evening program answers all kinds of questions about wolves and their howls during a family friendly event that kicks off with unique and entertaining stories about wolf communication.
Test your howling skills
Next, you and your Endangered Wolf Center hosts will walk about a half mile (round trip) to an area near the wolf habitats for the highlight of the event. There, we will attempt to get the wolves to howl. Our wolves usually answer, but like all wild animals, they are unpredictable and may not respond.
What's included
Please note: You will not have the opportunity to view the wolves during this program, the tour is designed to offer guests a chance to hear wolves howl – something they don't do as much during the daytime tours (unless you're lucky!). After the Howl, you will enjoy light refreshments and an opportunity to ask questions and browse our gift shop.

Because of the popularity of our programs we do not offer refunds. Should you need to reschedule, please contact our office as soon as possible. If you miss your reservations, we offer a one-week grace period to reschedule. 
LENGTH
2 hours. Event starts between 5:00 p.m. and 7:00 p.m. (depending on the season). Please arrive 15 minutes before start time at our gate. 
DATES
These programs are offered select Friday evenings. Please call or view our Event Calendar for available dates.
TICKET PRICE
MEMBER
NON-MEMBER
Adult (15+)
$16
$18
Active/past military and first responders
Free
Free
Children
(ages 4-14)
$14
$15
AZA & St. Louis Zoo members
save 50%
save 50%
No children under 4 please
For member discounts, please call your membership office at 636-938-5900. Learn more about our membership options.
SERVICE ANIMALS
At this time, we regret that we are unable to accommodate service animals during our tours. If you or a group member have a special need or mobility need, please contact us in advance.
Book a private wolf howl for up to 75 guests, ideal for youth groups, scout troops, school groups, team building, birthday parties, graduation, retirement parties, anniversary celebrations and more. 
LENGTH: TBD
DATES: Please contact the Center at 636-938-5900 for availability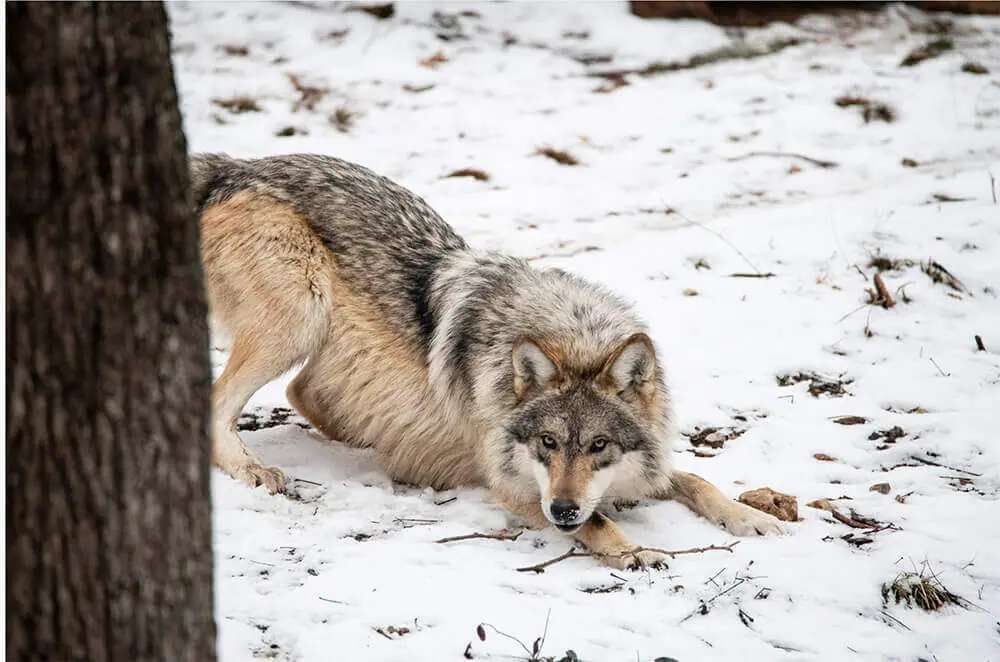 We've partnered with Yoga Buzz to hold an exciting yoga event series. Learn yoga in a calm and peaceful setting, and then howl with the wolves.
LENGTH: 3 hours
DATES: Select dates, please call for reservations
I was so lost in the moment when the wolves started to howl. What an experience! This has turned into one of our favorite things to do when family and friends come to visit.