Co-hosting the meeting near Yellowstone National Park
In July of 2023, wolf biologists, zoological professionals, and conservationists came together for the Join Mexican Wolf and American Red Wolf Annual Meeting near Yellowstone National Park, which was co-hosted by the Endangered Wolf Center, Wolf Haven International, and Wolf Conservation Center. 
Professionals from throughout the United States and Mexico came together to share their knowledge and expertise with the goal of improving animal well-being both in human care and in wild populations. The group also selected breeding pairs for the next year, which takes into consideration the fragile genetics of these endangered species while working within each facility's unique size, habitats, needs, and capacity.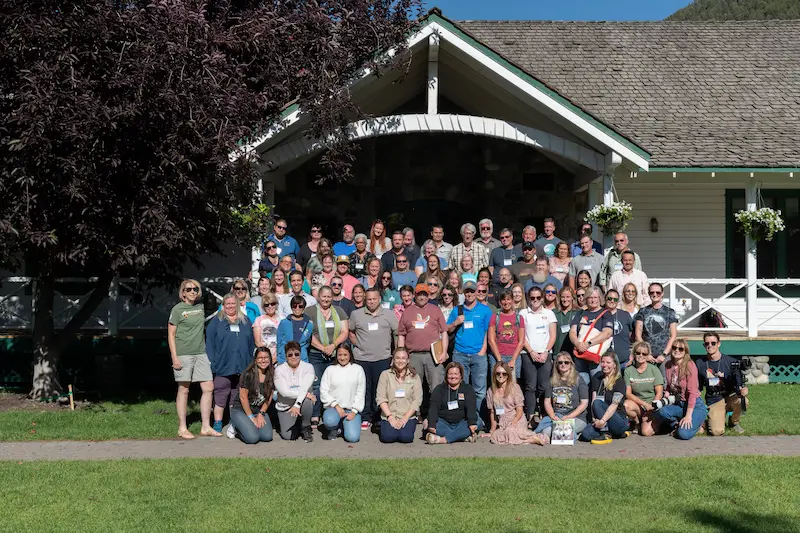 Representatives from the Endangered Wolf Center and zoological professionals from the US and Mexico gathered near Yellowstone National Park for the 2023 SAFE Meeting for Mexican wolves and American red wolves.
Challenges of endangered wolf recovery
During the annual meeting, updates were given on the binational Mexican wolf recovery efforts, American red wolf recovery efforts, and pup fostering.
When evaluating the conservation needs of each species, some of the challenges identified included:
Limited space for breeding pairs and family groups in zoological facilities. 

Naturally shy, wolves require large habitats that are preferably off busy tour areas of a zoo or conservation facility.

Difficulty in planning and implementing artificial insemination due to wolves' reproductive biology.

Empathy-building education and awareness about these misunderstood animals.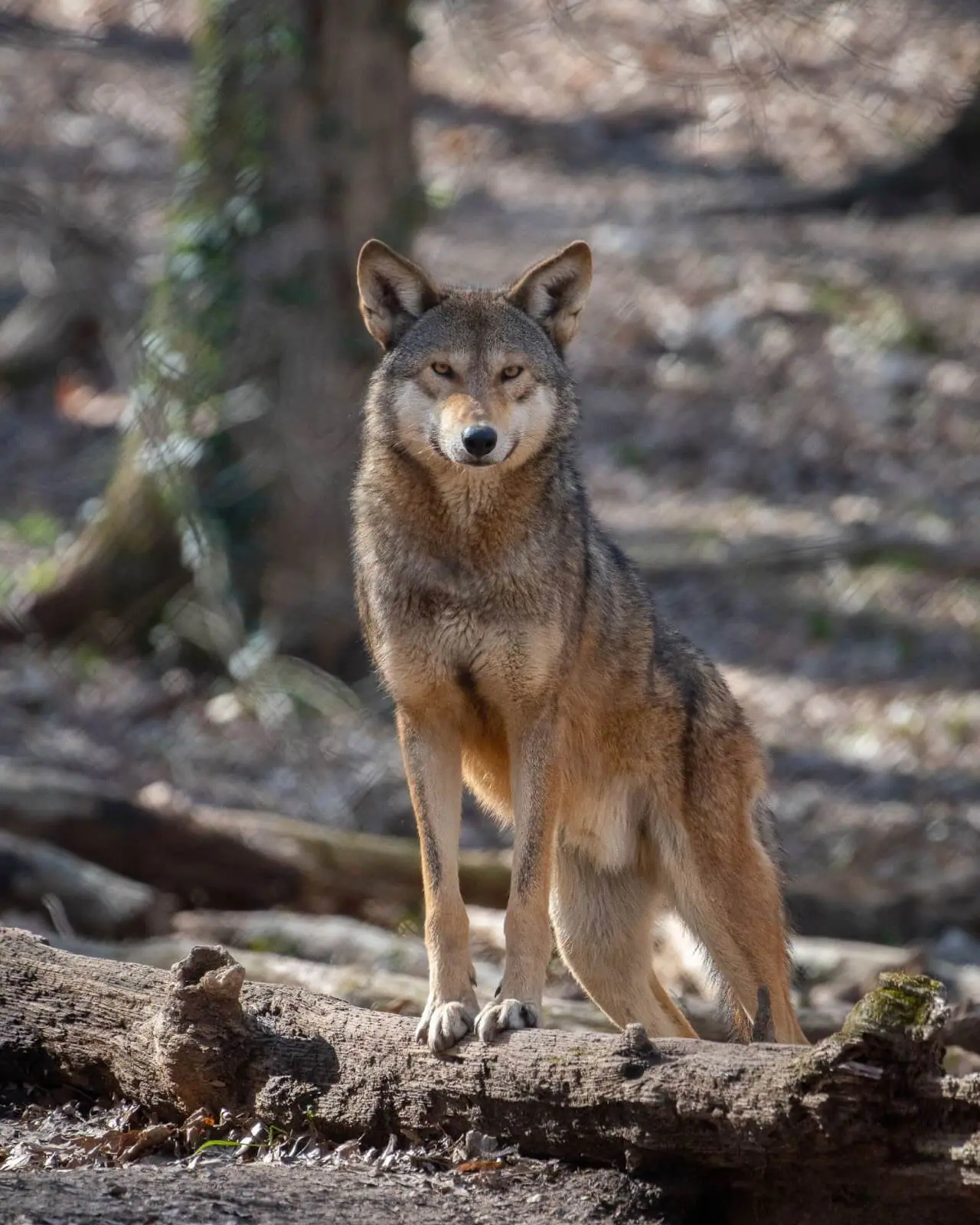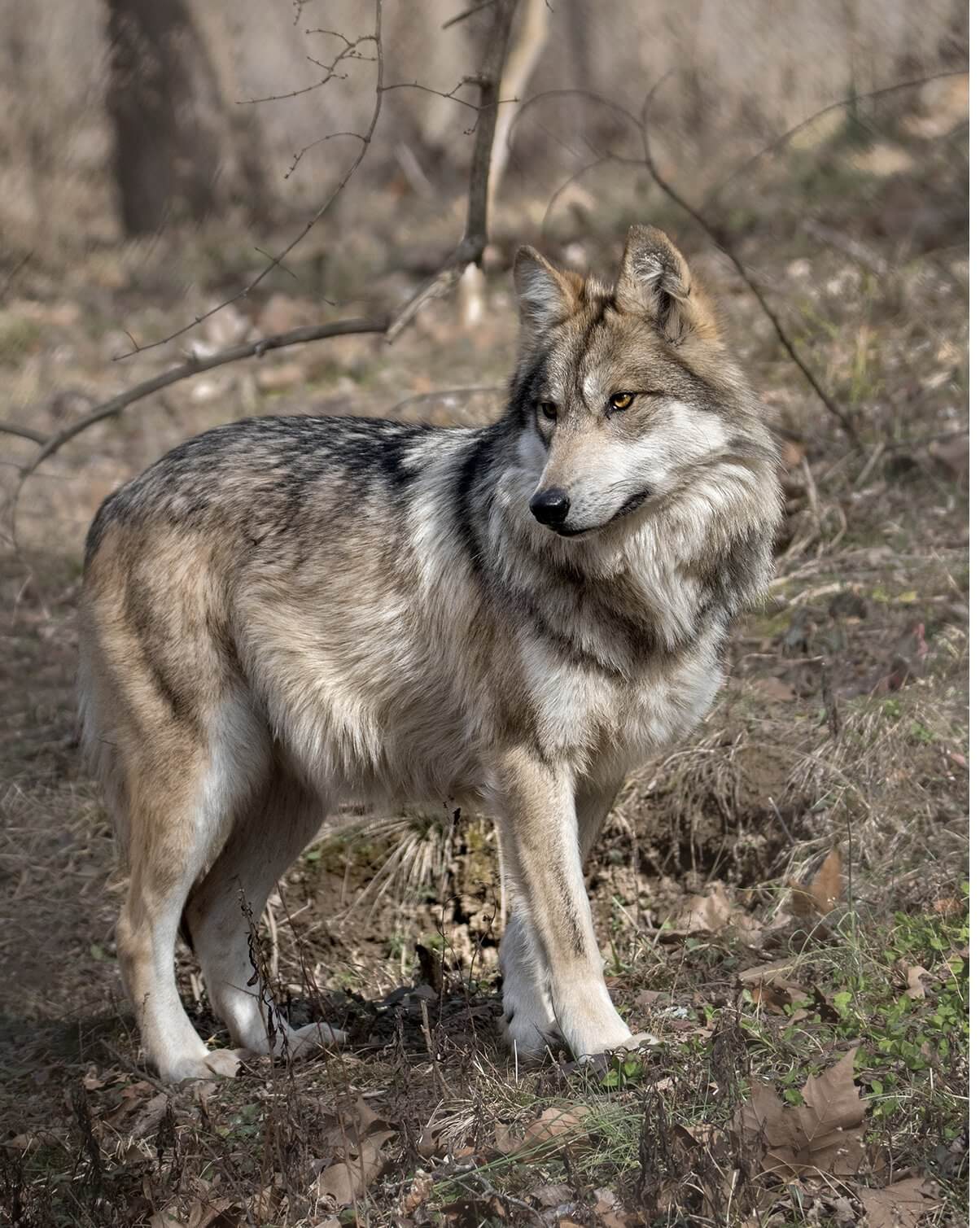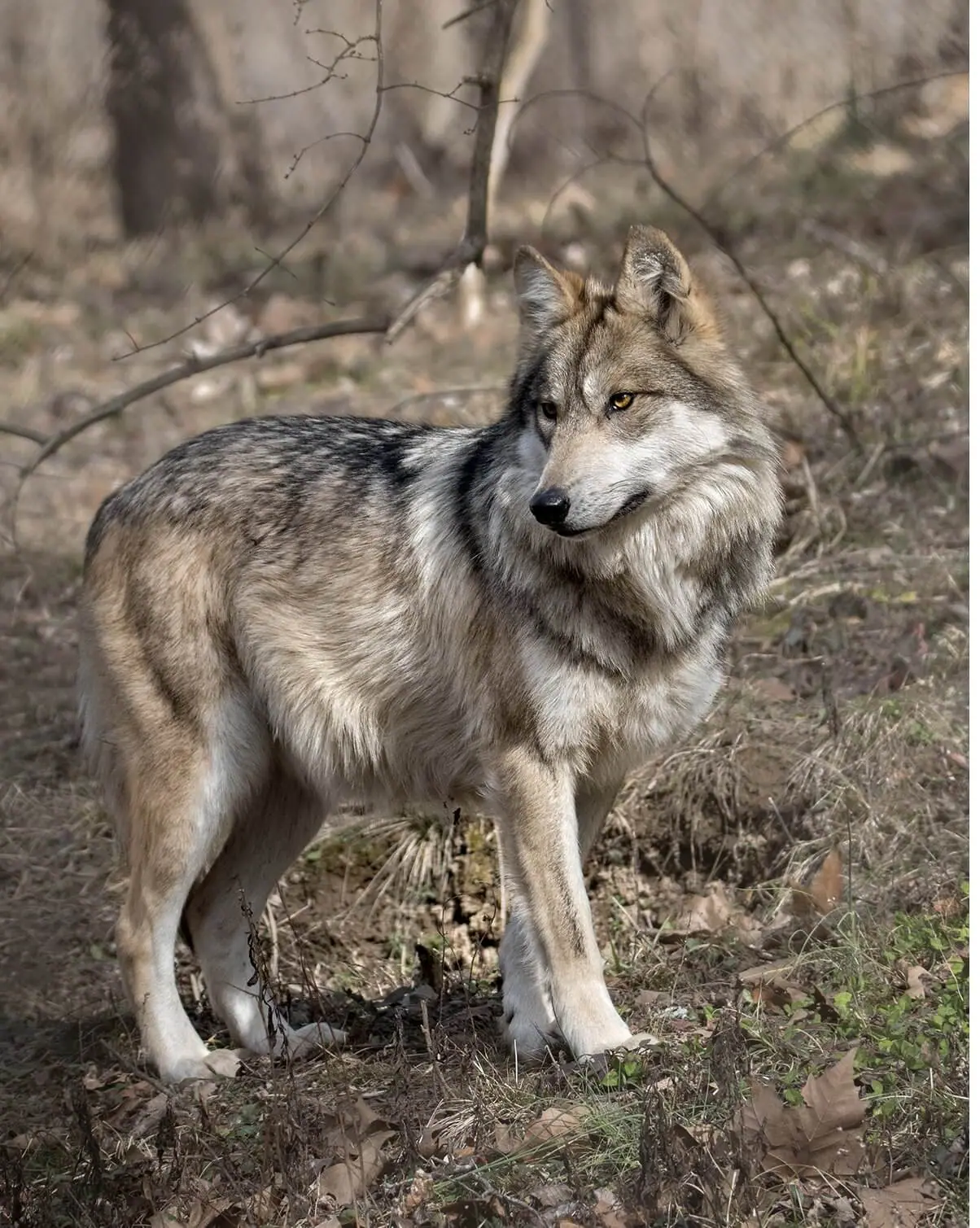 A fitting location
Millions of visitors flock to Yellowstone National Park each year to see wildlife, such as grey wolves, grizzly bears, bison, and many more species.

By reintroducing grey wolves in the 1990s,  the ecosystem of Yellowstone improved because wolves play a major role in keeping it in balance. And wolves' presence in the park doesn't only provide an ecological benefit – the economy is also boosted by this environmental success story.
A National Park Service (NPS) report shows that 4.9 million visitors to Yellowstone in 2021 spent over $630 in communities near the park.
To conclude the Annual Meeting, attendees enjoyed group tour of Yellowstone National Park and had the opportunity to see wild grey wolves. 
Doug Smith, a retired wildlife biologist with Yellowstone National Park, shared his experiences reintroducing gray wolves to Yellowstone.
"We were honored to co-host this important meeting-of-the-minds to benefit the Mexican wolf and American red wolf. These two species are facing extreme conservation challenges, but to see a room full of passionate, intelligent, dedicated individuals working to protect them filled me with renewed hope."
Sarah Holaday, Director of Animal Care & Conservation at the Endangered Wolf Center
Match-making wolves to strengthen their species
On the final day of the Annual Meeting, the Mexican wolf and American red wolf recovery teams split into two groups to play match-makers. It's no easy job – in fragile populations where genetic diversity can make or break conservation efforts, creating diverse pairs is crucial. Each year, pairs are re-evaluated and wolves are often transferred between zoological facilities to help this tremendous task of saving an endangered species.
If you would like to support the conservation of the Mexican wolf and the American red wolf, please consider making a donation today. Your support will help us continue to protect the heart of the wild.