Actress, Animal Advocate, and Friend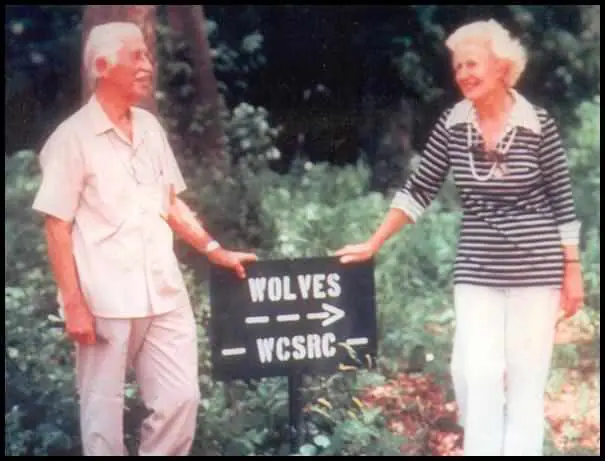 We are deeply saddened about the passing of Betty White. Not only is she known for her beautiful legacy of advocating for animals, Betty is credited for inspiring Marlin Perkins, world-renowned zoologist and TV Host of "Mutual of Omaha's Wild Kingdom," and his wife, Carol, to found the Endangered Wolf Center, making her our personal hero.
Leading the Pack In Wolf Conservation
What started 50 years ago as the Wild Canid Survival and Research Center is now known as the Endangered Wolf Center – a nonprofit set out to change the fate of endangered wolves through carefully managed breeding programs, inspiring educational programs and innovative methods for introducing releasable wolves into their native habitats.
A Love for Wildlife and Wild Places

Why wolves? As a child Betty loved hearing the song of wild wolves while camping with her family. She also understood their value and the important role they played as a keystone species: wolves not only keep grazing herds on the move so that trees and vegetation remain healthy, but countless other animals and organisms rely on them for their survival. Without its "top dog," entire ecosystems either radically change or completely collapse. Betty knew this.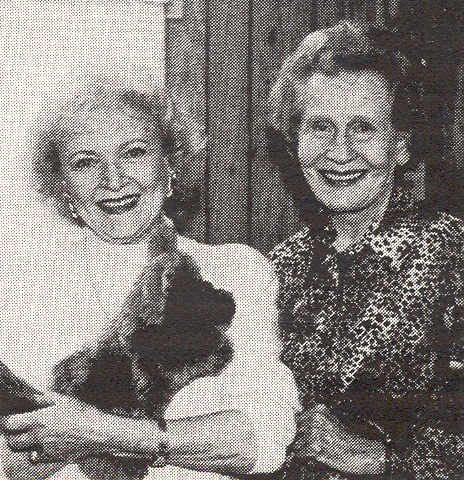 Wolf Whisperer
Over the Endangered Wolf Center's 50-year history, Betty visited several times to help raise funds for the wolves, often with famous friends including Jim Fowler and Jack Hanna. On May 21, 2005, during "An Evening With Wild Canid – Night Tales," Betty was awarded the Perkins Partner in Conservation Medal in honor of her contributions to wildlife conservation.
Betty visited the EWC to meet with staff and see the inspiring animals in our care. She had a way of communicating with the animals like no one we've ever seen, and she quickly mesmerized a pack of African painted dogs during her tour. Betty also made a special connection with a female Mexican wolf named Anna (whose legacy as the matriarch of the Mexican wolf species can be read about here).
As Betty approached Anna's habitat to congratulate her recent litter, the two legends locked eyes. Anna walked away, entered a den she built on the slope of a hill, and emerged nudging one pup at a time out of the den and pushing them towards Betty. Anna proudly "introduced" each pup, and Betty felt honored to meet them all.
A Puppy Naming Club Is Born
Betty wanted to inspire others to support the pups born at the Endangered Wolf Center. During the gala, Betty stood up in front of the entire audience and announced the beginning of an exclusive Puppy Naming Club, where the funds donated would be used to name a pup born at the Endangered Wolf Center and directly support its care.
Betty was the first to name three Mexican wolf pups at the EWC: One pup was named Kitta after her golden retriever, another named Carolita after her dear friend Carol Perkins, and finally Perkins, after Marlin and Carol Perkins. In 2009, Betty named another Mexican wolf pup Redford after the actor Robert Redford.
The Puppy Naming Club has raised more than $420,000 since its inception in 2005. These crucial funds have supported conservation efforts in the wilds of New Mexico, Arizona, and North Carolina as well as the animals in our care.
Action On-Screen & Off
Rachel Broom, EWC Director of External Relations recalls, "Betty told me that working in show business allowed her to support her other passion – helping animals. In my opinion, she worked equally hard at both. After the 2005 gala, we sat at her table for hours while she autographed photos, wrote personal notes, and made thank you phone calls. When Betty said she would help, she backed up her words with meaningful actions.
Rachel Broom, Betty White, Virginia Busch and Karen Winnick
She was truly one-of-a-kind and sincerely cared about the animals and our conservation work."
When asked how Carol Perkins would describe her, Betty answered, "Carol would say Betty is someone that loves animals almost as much as I do and I would fight her on the word almost and say no I love them as much as you do!"
The wolf that Betty named in honor of her friends after our 2005 Gala, Perkins, is pictured here. A loyal mate, loving father and patriarch of future generations, you can read his full bio.
Join the #BettyWhiteChallenge
Betty White would have been 100 years old on January 17th, 2022. We're joining the viral #BettyWhiteChallenge to raise money to save endangered wolves.
Celebrate her legacy with us by making a donation and symbolically adopting an animal that inspires you. Thank you for helping us honor a dear friend who is already greatly missed.
Betty Quotes from In the Spotlight with Monica Adams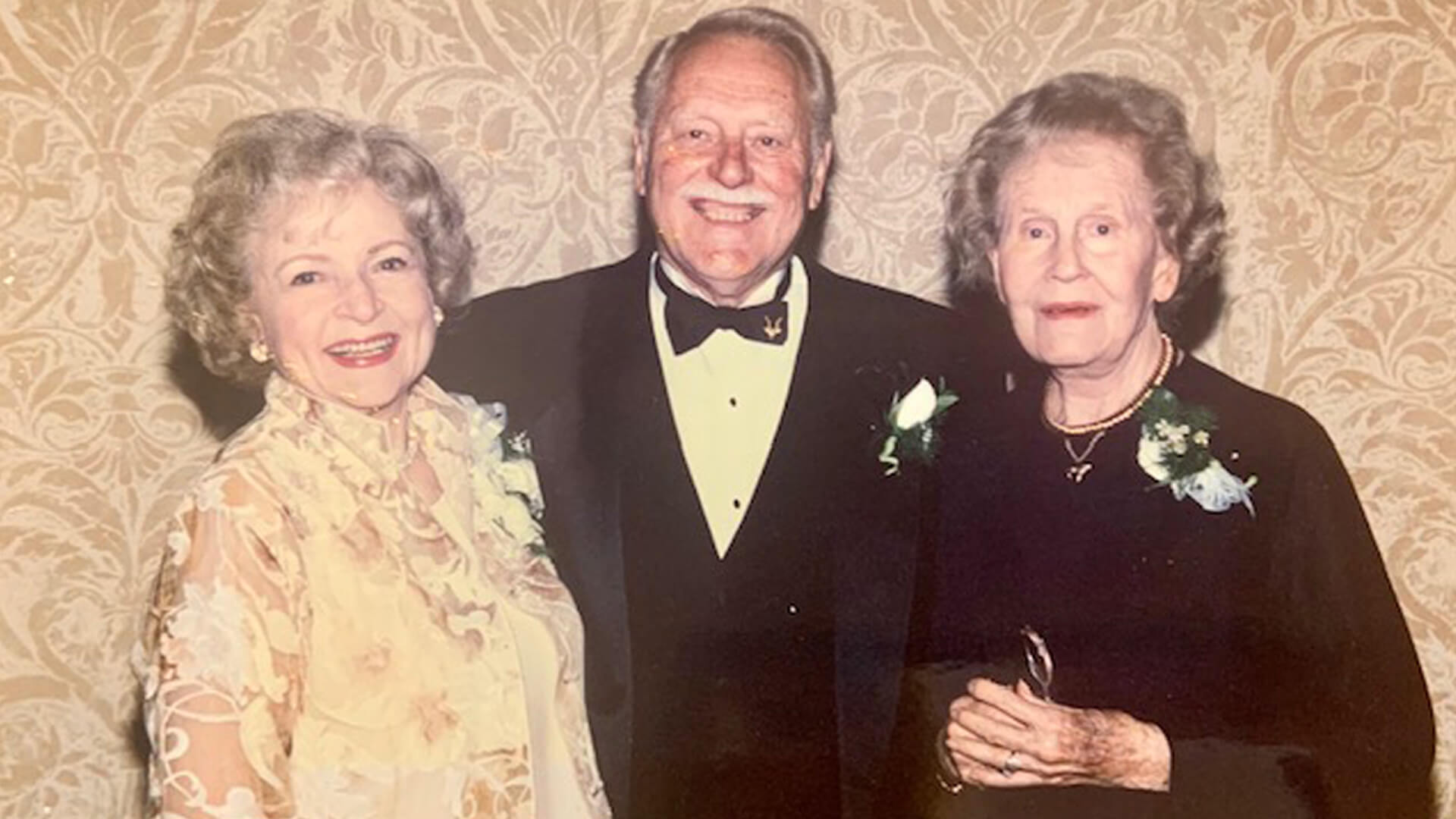 "Wolves play such an important part in the balance of nature. It's the balance that we as humans have thrown so awry, that if we can get it back to normal we'll save some of this beautiful planet that we are destroying as fast as we can." -Betty White






"Once you lose a species they never come back, that's why I am so deeply grateful for the Wolf Sanctuary" (aka Endangered Wolf Center). -Betty White






"If we work together we can move forward."-Betty White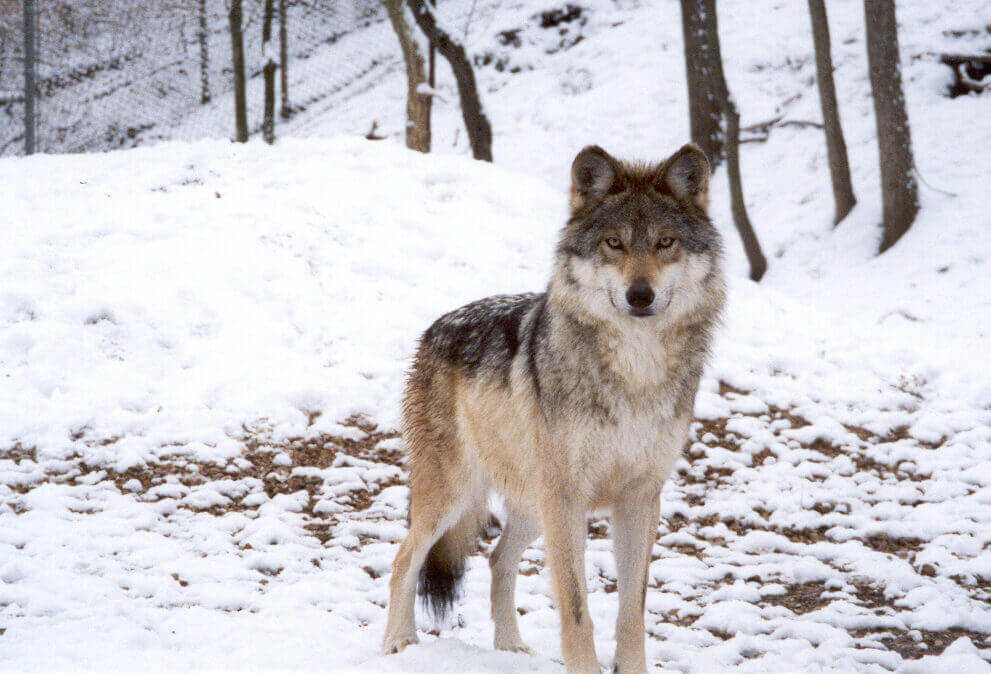 "I can't tell you how proud I am of the work they (EWC) are doing because the sanctuary breeds and reintroduces the wolves in their own areas that give us a chance to get the balance back." -Betty White