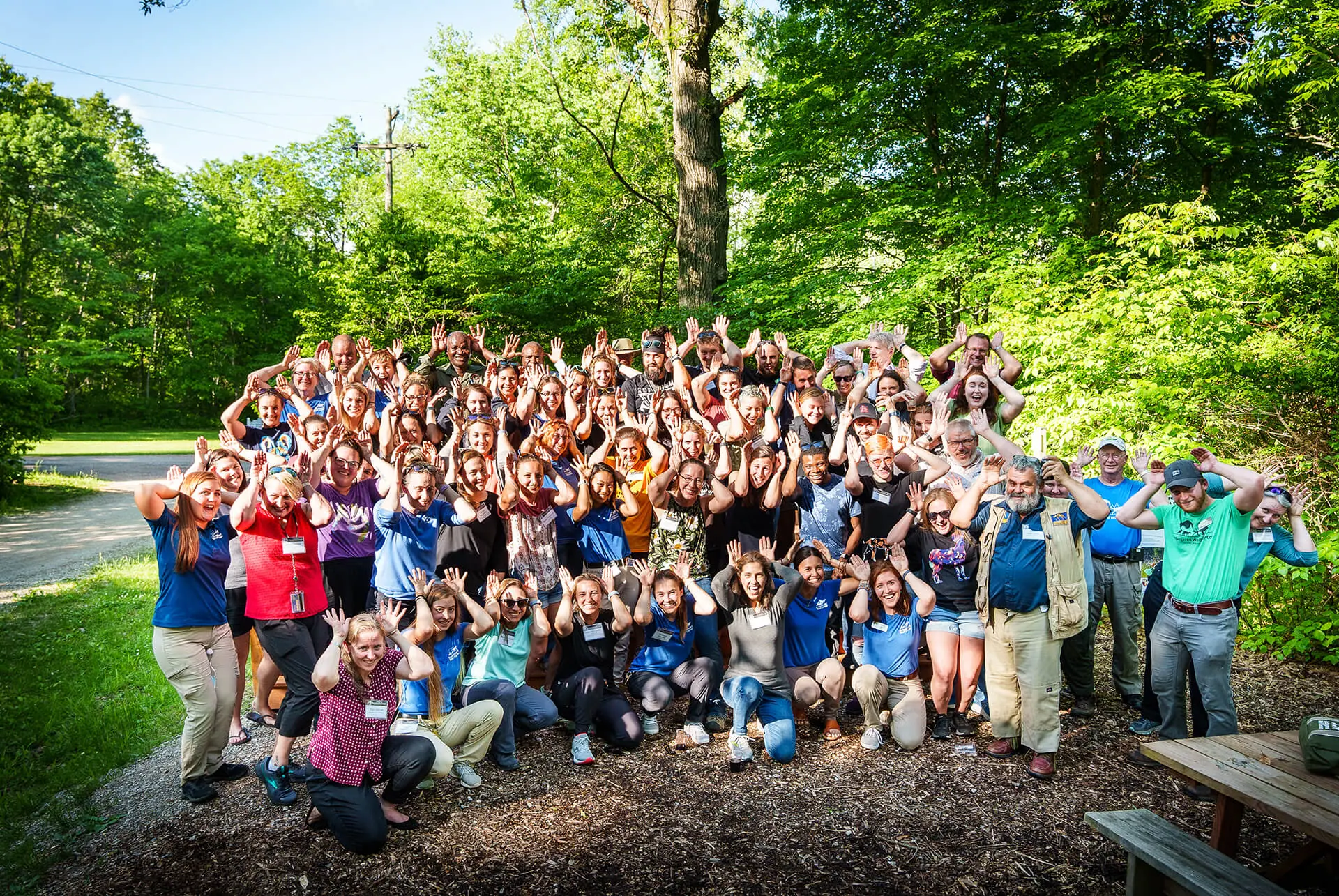 The Endangered Wolf Center was honored to host this important event for wildlife professionals.
We heard from expert speakers throughout the conference – wildlife biologists, zoo professionals, and conservationists from around the world.
Collaboration is key.
Together, we identified some of the greatest challenges of conserving this species, one of which is awareness and education. Attendees broke into groups to brainstorm innovative ways to raise awareness about painted dogs through social media and community events.
Watch this video recap to go behind the scenes with us during the conference week.
African painted dogs need our support and together, we raised more than $45,000 to fund this conference and continue providing the best care possible for the painted dogs in our care.
Thank you to the sponsors, attendees, donors and volunteers that made this event possible!
African Painted Dog Conference Photo Gallery